Bread culture is writ large in our country. In an international comparison, Austria offers a particularly extensive selection of bread varieties. There are around 150 varieties and in addition there are our pastries - from Salzstangerl to Kornspitz and Mohnflesserl. It is impossible to imagine Austria's tables without the bread basket, which shows what a great role bread plays in our country.
Originals have - apart from their age - one thing in common: they are not only healthy but also robust against pests.
Emmer is the oldest cereal variety. It is related to wheat and played a particularly important role in the Neolithic period. In terms of taste, emmer comes up with a rather spicy, aromatic note, which is joined by a slightly nutty flavour. Breads made with emmer have a slightly darker appearance. Magnesium and zinc are also present in this grain, by the way.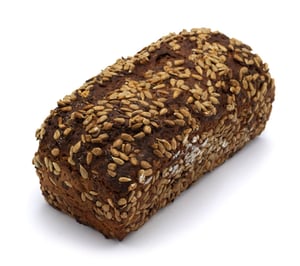 0.8 kg
Öfferl BIO Ulrich Urkorn
0.6 kg
Öfferl BIO Rotraud from Oberkulm
Ancestral rye originates from the Near East and is about 7000 years old. It is also often called "forest perennial grain". Rye is not sensitive to frost and used to be considered a weed - until its many extraordinary properties were discovered: besides protein, the grain contains potassium and B vitamins, among other things. That is why primal rye enjoys great popularity among vegetarians. Due to its sweet taste, it is also suitable for use in sweet pastries.
0.65 kg
Öfferl BIO Rainer Rye
0.72 kg
Öfferl BIO Robert de Vino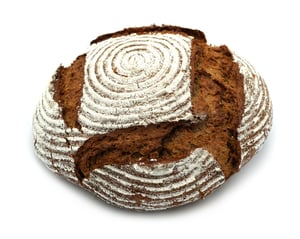 1 kg
Öfferl BIO Master Wenzel
One of the best-known ancient grains is spelt. This cereal is often referred to as a very old cereal, but when you get right down to it, this variety was bred from emmer and einkorn. Today, spelt is a popular grain variety. With many high-quality proteins, vitamins and minerals, the ancient grain is very healthy. Spelt plays an important role in the teachings of Hildegard von Bingen. For people with wheat allergies, spelt is an excellent alternative. Health-conscious people also appreciate spelt.
0.6 kg
Öfferl BIO Rotraud from Oberkulm
The Öfferl bakery makes it possible for us to get to know old types of grain in a new way - using the highest quality organic ingredients. For many years, the customers of the Öfferl bakery have trusted in the quality of the baked goods. In 1968, the grandfather of the current owner took over the bakery. Since then, the bakery has been run as a family business. The bakery's headquarters are in Gaubitsch in the Weinviertel. Öfferl has also earned a reputation as a top bakery in Vienna. The breads are made by hand according to individual recipes - you can taste that.
Valuable ingredients are processed into a dough.
The process of forming and resting the dough takes time.
The bread is baked in special ovens.
Öfferl gets its high-quality organic ingredients from innovative farmers in the region. In the Öfferl bread, Demeter-quality grains, Weinviertel spring water and rock salt are used. The bread owes its typical bread aroma to the sourdough. Depending on the type of bread, certain spices are also used, such as organic caraway or organic fennel.
0.55 kg
Öfferl BIO Mademoiselle Crousto
500 g
Öfferl BIO wheat sourdough toast