Description
Similar products
More from this brand
The dry aged steaks from the maturing chambers from Berger are matured on the bone for at least 21 days and develop their slightly nutty flavour in the process. The raw material comes to 100% from Austrian, female cattle, these are also called calf. The drying of the beef back, the so-called English, intensifies the flavour and the enzymatic maturation forms a special aroma and tenderness.
The Porterhouse Steak consists of the flat part of the Beiried (Striploin) and unlike the T-Bone Steak it has a more pronounced fillet portion.For this reason, it is also more valuable to look at than a T-bone steak.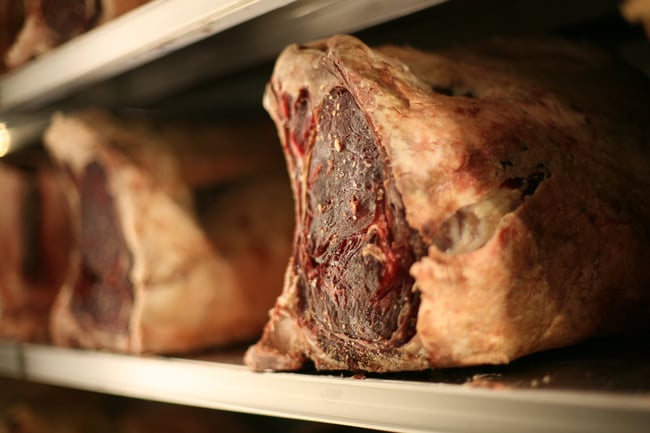 Preparation:

The dry aged steaks are best seared intensively in a pan or on the grill and cooked to the right core temperature. We recommend the cooking level "medium rare" for the dry aged steaks, which brings out the intense flavour and makes the bite particularly tender.
< 50°C - Rare
50-54°C - Medium-rare
54-58°C - Medium
58- 62°C - Medium well
> 62°C - well done
About the producer:

The local family business Berger Schinken has been combining tradition and innovation in an enjoyable way for 130 years. Exclusive ham and sausage specialities with regional origins make the anchoring in the home town of Sieghartskirchen/Lower Austria tangible and palpable. "Future needs origin" is the lived mission statement of the family business, which is run by the Berger family in the fourth generation. Berger Schinken is intensively dedicated to regional value creation. With its REGIONAL-OPTIMAL regionality and climate protection programme, Berger is a leader in the production of regional, GMO-free pork specialities.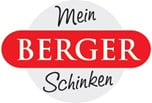 Packaging type:

Vacuum packed

Kitchen hygiene:

Kitchen hygiene is important: Keep the cold chain, store separately from other products, work cleanly, heat through before consumption!

Storage conditions:

Store refrigerated at 2-4°C

Producer:

Fleischwaren Berger GesmbH & Co KG

Koglerstraße 8

3443 Sieghartskirchen

AT 30533 EC
Durability
Average durability from the time of delivery: 4 days.
Guaranteed minimum durability from the time of delivery: 2 days.If the minimum durability is lower, please
contact us
and ask for a refund. Not applicable to items from the Save the Food section.