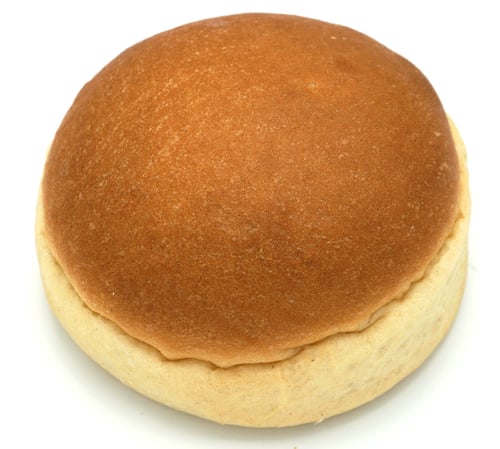 Description
Composition
Similar products
More from this brand
Öfferl BIO Burger Bun without Sesame 90g
Hearty bun with a subtle sweetness and organic hay milk
. Biodynamic wheat flour from the Harmer family in the Weinviertel
Since our ingredients cannot tolerate machines, we shape all our products with our hands.
About the manufacturer:
Homeland ties and genuine craftsmanship are our claim. That's why we work with the best and most inspiring organic producers. Together with them, we have the vision of creating genuine craftsmanship and authentic products that set new standards with their quality.
Because they are made by hand.
Because they show consideration for animals and nature.
Because they are natural and real.
And because they simply taste better.
We are a real family business from Gaubitsch, Weinviertel. Georg, his mum Brigitte and his father Walter, his cousin Lukas and his cousin Sandra are the living heart of Öfferl.
#breadswithcharacter #peoplewithcharacter #fromthegroundpath
Composition
Ingredients: BIO WHEAT FLOUR*, Weinviertel spring water, BIO HEUMILCH*, organic beet sugar*, BIO BUTTER*, yeast, rock salt, BIO BOURBONVANILLE*.
Store in a dry place.
Contact details:
Öfferl Dampfbäckerei, Gaubitsch 15, 2154 Gaubitsch, Austria, +43 2522 88337, [email protected]
Nutritional values per 100 g
| | |
| --- | --- |
| Energy value | 1298 kJ/310 kcal |
| Fats | 5.518 g |
| including saturated fatty acids | 3.329 g |
| Carbohydrates | 45.536 g |
| including sugars | 10.787 g |
| Protein | 8.474 g |
| Salt | 0.929 g |
| Fibre | 2.838 g |
Always check the allergens content on the product packaging before consumption.