Description
Composition
Similar products
More from this brand
BIO marinated tempeh with added aromatic coriander and ginger.
Let yourself be tempted by the popular marinated tempeh and prepare vegan delicacies with it. Tempeh is a traditional soy food from Indonesia, which is made by fermenting soybeans. Tempeh is low in fat, high in protein and easy to digest. Thanks to fermentation, it not only contains a high proportion of proteins, fibre and vitamins, but also a more intense flavour.
Tempeh is not only suitable for cooking, but can also be enjoyed grilled.
Recipe idea: Marinated tempeh on a skewer
Cut the tempeh into cubes, put them on skewers and season to taste. Then simply place on the hot grill and allow to fry for 3-5 minutes on each side. Serve with your favourite sauce or dip and vegetables.
The product is free from:
- Gluten
- Preservatives
- artificial colours
- Flavours
Soyka Tempeh is made from GMO-free organic soybeans grown 100% in Austria.
About the producer: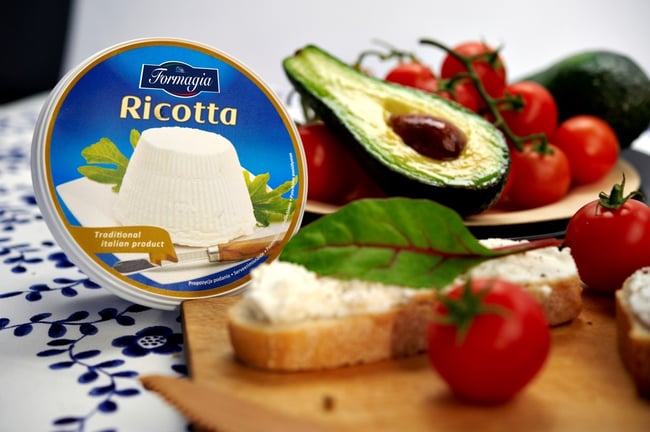 Soyka has a rich history that began years ago with a holiday in Indonesia, where fresh soy milk and tempeh are widely available products. Since he searched for these products in vain in this country after his return, company owner Michal Jeřábek decided to bring these delicacies to Europe. In 2018, the company Soyka was founded, which is involved in the production of milk alternatives such as soy milk, yoghurt, mayonnaise and kefir. You can also find your favourite tofu or tempeh in the range.
Durability
Average durability from the time of delivery: 16 days.
Guaranteed minimum durability from the time of delivery: 6 days.If the minimum durability is lower, please
contact us
and ask for a refund. Not applicable to items from the Save the Food section.
Composition
Vegan organic tempeh marinated, fermented soy product.
Ingredients: Organic soybeans (85%), water, organic sunflower oil, organic soy sauce, sea salt, organic garlic (0.4%), starter cultures.
Organic control number: CZ-003
Store in a cool and dark place. Once opened, consume within 3 days.
Contact: Soyka GmbH, Enderstr. 94, D-01277 Dresden, phone: +49 (0) 234 90383-11. email: kuester[at]soyka.de
Nutritional values per 100 g
| | |
| --- | --- |
| Energy value | 1350 kJ/321 kcal |
| Fats | 26.9 g |
| including saturated fatty acids | 4.8 g |
| Carbohydrates | 7.1 g |
| including sugars | 0.2 g |
| Protein | 17.5 g |
| Salt | 0.5 g |
| Fibre | g |
Always check the allergens content on the product packaging before consumption.