Description
Composition
Similar products
More from this brand
The Man Crispy Tip 70g
A special biscuit for all those who like to nibble and attach importance to healthy nutrition.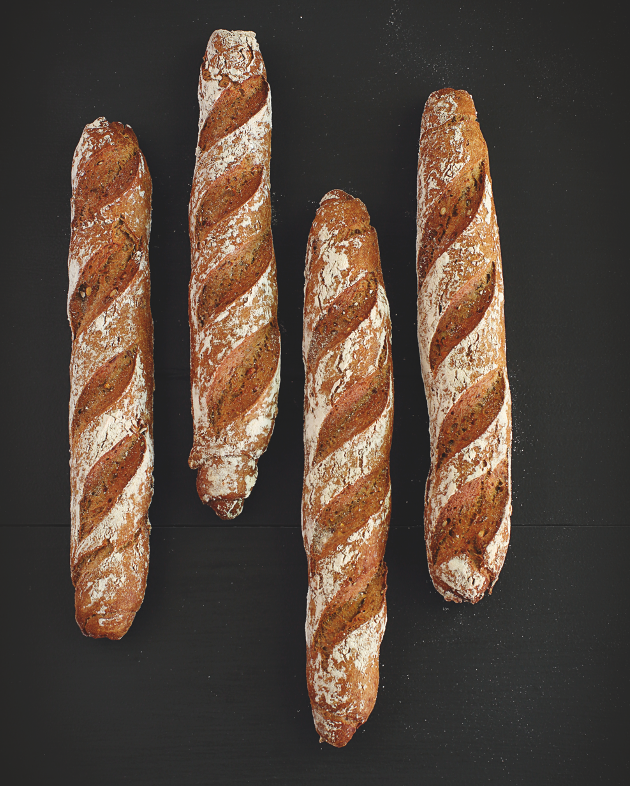 For this, we shape the vitality-rich mixed rye dough into sticks.
About the manufacturer: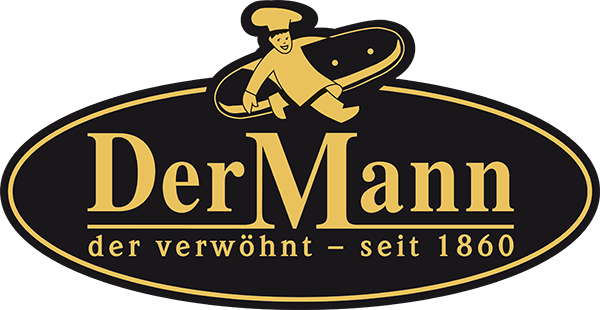 FRESHNESS, QUALITY,enjoyment and LOVE FOR THE CRAFT have been writ large at DerMann Bakery for 160 years. What began as a one-man business in 1860 now comprises over 80 branches in Vienna and Lower Austria. The careful use of regional and qualitative raw materials and the preparation of high-quality food have always been the focus. Today, the DerMann bakery's range includes around 300 different products, some of which are still made according to old family recipes. Among them are many breads and pastries that are still made by hand. Over five generations, the aim has been to offer customers their own personal moment of pleasure with exquisite products and expertise.
Composition
Wheat biscuits.
Ingredients: WHEAT FLOUR 46%, drinking water, 14% baking mix.
[barley flour, corn flakes, soya meal, RYE SLAY, rye sourdough dried (drinking water, RYE FLOUR), linseed, sunflower seeds, rye malt flour, WHOLEMEAL RYE FLOUR, PREGELATINISED RYE FLOUR, WHEAT GLUTEN, table salt, WHEAT MALT FLOUR, barley malt flour, dextrose, sugar, rapeseed oil, spices), roasting flour (WHEAT GLUT), yeast, table salt iodised (evaporated salt, potassium iodide), caraway.
Store in a dry place.
Contact: Kurt Mann Bäckerei & Konditorei GmbH & Co KG, 1230 Vienna, Perfektastrasse 100, Tel: +43 - 1 - 86699-0, e-mail: [email protected]
Nutritional values per 100 g
| | |
| --- | --- |
| Energy value | 1066 kJ/252 kcal |
| Fats | 2.1 g |
| including saturated fatty acids | 0.2 g |
| Carbohydrates | 47 g |
| including sugars | 0.5 g |
| Protein | 9.2 g |
| Salt | 1.8 g |
| Fibre | 4.5 g |
Allergens
Cereals (gluten)
Soybeans
May contain traces of:
Eggs
Milk
Tree nuts
Sesame seeds
Always check the allergens content on the product packaging before consumption.