Description
Similar products
Blün Rosé Beef or Kawaguchi Meatless Peppers
.
This explosion of flavour is hard to believe. In the 220-250g tomato segment, i.e. the real meat tomatoes - internationally called beef" - this variety is without equal. Normally, this variety has a Brix value of around 3-3.5° Brix. Kawaguchi always achieves 5° Brix (sugar content in the sense of must weight). Simply a sensation. The Blün Rosébeef is also a pink meat tomato. Pink tomatoes usually have a (far) eastern origin. Kawaguchi has a Japanese provenance according to its name. Pink tomatoes of eastern origin usually have another special characteristic - the fifth flavour. Umami! This tomato tastes so incredibly good, you wouldn't believe it - and at this size! Great!
"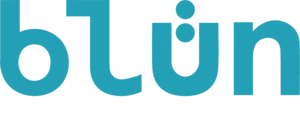 Fresh local vegetables from Vienna's first aquaponics farm
.
Fresh high-quality vegetables from Vienna's is not a novelty to begin with. Vienna, or rather Austria, is one of the pioneers of local self-sufficiency in Europe. However, vegetables from Austria's first aquaponics plant go several steps further! Closed cycles, resource-saving production, the smallest possible CO2 footprint and few food miles. This really is a holistic package that is only available from BLÜN. In addition to technical innovation, the Blün gardeners only grow specialities and specialities, old varieties in contemporary cultivation. Just try it!
Resource-saving circular economy with full taste
.
The Viennese start-up BLÜN produces fish and vegetables in a sustainable circular economy, this system is called aquaponics and works like this: The BLÜN fish grow up slowly in Viennese high spring water. A certain amount of the water in the tanks is exchanged every day, but instead of simply draining it away, it is reused as a nutrient supplier for the vegetable plants next door - this is how our juicy tomatoes, crunchy peppers and aromatic melanzani are produced, which taste like being on holiday in the South but actually come from close by.